Outdoor Gatherings Permitted: What To Pack For A Pandemic Picnic
Melburnians, can you hear that? It's the crusty picnic blanket you haven't used since the summer of 2008 whispering your name. 
That's right folks. Dan Andrews declared it. Picnics are back!
The roadmap out of lockdown has begun Victoria. Depending on your vaccination status, you can now crack open non-alcoholic bubbles, sit on the itchy grass and munch on a vegemite sanga or two. 
But what if you don't know what to pack for a picnic, you can't find your old picnic blanket, and you don't know where to buy a picnic blanket/picnic mat? 
Don't fear, Homing Instincts is here. Find out all the picnic essentials you need to enjoy your first taste of delicious freedom...
Best Picnic Parks in Melbs 
Finding the perfect picnic spot is the first challenge, but we've got a few favourites up our sleeves.
Melbourne is home to some of the most beautiful picnic parks in Australia (we're biased). And when they're not littered with tradie protests, they're the perfect spot to relax and enjoy the company of your loved ones. 
Our top three park picks for picnics are:
Fitzroy Gardens
Royal Botanic Gardens Victoria
Flagstaff Gardens
Got kids? Picnics can be fun, but once the food and drinks are gone, your tiny tot may start to get impatient. Why not bring along a fun game? We've got bubble pop fidget toys, jigsaw puzzles and dominoes. 
And for the adults, a celebrity guessing game, a cooked Aussie game, and wind-up racing poos! Don't diss it until you try it!
Picnic Basket, Lunchbox, Cooler Bag
We've all seen Picnic at Hanging Rock; it's a little creepy, a little beautiful and there's a cute picnic basket. 
But, is a basket the best option for a picnic? Answer: no. 
Food safety is important and having food baking under the Aussie sun isn't ideal. Food should be stored properly. This means ice packs, cooler bags, and more ice packs.
Kollab picnic cooler bags are perfect for the storage of drinks and food. Their bags are fully insulated with adjustable shoulder straps and available in a variety of colours and designs. 
How about a cooler bag that looks exactly like a picnic basket, but only better? Check out the Annabel Trends picnic cooler bag and bottle bag. Perfect for easy carrying and safe food storage. 
Picnic Blanket and Umbrella 
A mat for a picnic is crucial.
There's nothing worse than a rogue ant burrowing its way up to where the sun doesn't shine. And don't get us started on grass. That's why a good quality picnic mat is key to a successful picnic.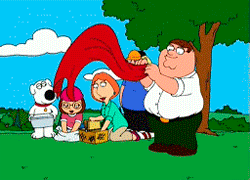 This gorgeous monstera cactus picnic mat is large and water-resistant with an adjustable strap. It provides a high level of comfort along with a bold, fun design. And when you're done, just roll it up and adjust the strap to suit. 
And what about the sun? Long periods of sun exposure come with a range of harmful effects on your health. If you can't find a shady tree to set up your picnic, try using an umbrella. 
An umbrella is one of those two-for-one deals. Protection from the rain and the sun at the same time. It doesn't get much better than that. 
Utensils, Plates, and Straws
Ditch your disposable plates, utensils, and straws and choose a reusable and more sustainable option.
Reusable straws are perfect for enjoying cool, refreshing smoothies or juices. They also come with a cleaning brush to literally make your life that one bit easier.
Bring along a travel sized stainless steel cutlery set perfect for eating out and about. And why not pair your new cutlery set with a kangaroo bamboo plate and become one with Australian nature. 
Save the planet by saying goodbye to plastic. Trust us, you won't be disappointed.
What to Pack for a Picnic 
You've got all the gear, but no idea, right? Wrong. Let's fill that basket up with some tasty picnic food ideas that are bound to make you the most popular person on the blanket. 
Two words: finger food.
Finger food is easy to pack, not too messy and fun to eat. Remember, it doesn't have to be elaborate. Sandwiches, pre-cut veggies, dried fruit, cheeses, and bread are perfect. 
Keep your food fresh in a reusable sandwich pouch that can double as a toiletries bag when travelling. Win-win!
Pick Up Your Rubbish 
It goes without saying. And honestly, it's easier than it looks. The key is to look for signs of something that doesn't belong. It's like Where's Wally if Wally was a yoghurt lid on a stretch of green grass. 
A quick sweep of your picnic area will save a seagull choking to death on your roll-up wrapper later. Plus, Dan Andrews refuses to swim into the Yarra to scoop rubbish out and we don't blame him.
And if you can't find a bin, put it back in your hibiscus lunch bag and chuck it in the wheelie-bin when you get home. 
Get Your Picnic Essentials Here 
You're vaxxed up, hungry and vitamin D deficient. It's time to crawl out of your home, slip, slop, slap and enjoy a picnic in the Melbourne sun. 
For the best picnic range, always choose Homing Instincts. Follow our tips and you'll never have to google 'what to pack for a picnic' again. We're your one-stop shop for picnic and outdoor essentials. We also offer delivery and click-and-collect services for those that are busting to venture outside. 
So, do yourself a favour and check out our entire collection of picnic essentials today!