Calm the F**k Down! Accessories To Help You Pass The Stress Test
Y'know what makes me stressed? Someone telling me to stop stressing. To calm down, chill out or take a chill pill. Smile a little. Gee, thanks for that advice, I never thought of doing that. Good idea, I'll just turn off my stress spout and calm the f**k down, shall I? Yeah, cool, done. Stress test passed.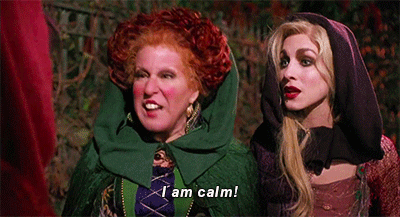 Sigh. Sadly, life doesn't work like that. Thoughts and feelings can't just be switched on and off when we feel like it, otherwise we'd all be walking around like emotionless robots (see Doctor Who's Rise of the Cybermen for an example of what not to do).
So, you're stressed.
Join the club. Join the queue. Take a ticket, as you're one in a long line of worry warts.
The year 2020 (aka The Apocalypse) was the year the world went to hell in a flaming handbasket and saw us stress tested far beyond our usual limits. From bushfires to Brexit (and Megxit!), the COVID-19 pandemic to protests, loo paper to lockdowns, and jabs to JobKeeper, the urge to breathe deeply into a paper bag was completely justified.
Face masks, self-isolation and social distancing measures were introduced, and all talk of doom and gloom was just moved to Zoom! There was panic in the streets, panic buying at the supermarket, stock piling at Dan Murphy's and lots of crying on the couch.
Then 2021 came along, and lo and behold – nothing bloody changed. If anything, some things got worse. Cases returned to our shores, our vaccine roll-out was botched and hotel quarantine arrangements were breached (again and again and again).
The effects of stress on the mind and the body are well known, yet every time something crops up that we can't handle we do very little about it. In fact, we often make matters worse. Stress that remains unchecked can very rapidly lead to irritability, depression and anxiety, headaches and even insomnia.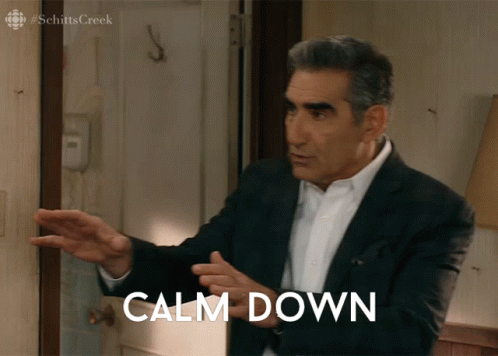 There are many tired and tested ways to relieve stress, but let's be honest, they can be boring and unmotivating. Here at Homing Instincts, we want to go back to basics for stress busting. Let's keep it simple and make it fun, but more importantly, let's make it work – let's pass that stress test with flying (pop it) colours! (that reference will make sense shortly…)
All aboard the stress ball bandwagon!
Now, you may be sceptical about the benefits of a stress ball, but we think a good squishy and mouldable, tactile tool to ease tension and control your emotions can only be a good thing. With regular use, they are known for being able to improve blood circulation too!
Homing Instincts supplier MDI Australia has this section well and truly covered with a HUGE selection of cheeky stress toys from Bananas to Balls and Nutz (yes, that's exactly what you think it means), Sausages to Eggplants (yes we know, it's a double entendre encore!), plus Pug Faces and rather sick but satisfying Zit Kits(don't ask).
For the more tame, traditionalists amongst us (although why did you click on an article with the f-bomb in the title?), there are cute squishy Pigs, Pugs & Stretch Dachshunds instead filled with textured sand that holds whatever form you stretch or shape it into.
Push It, Push It Real Good
A fairly recent trend was the fidget spinner, with the purpose of increasing your concentration and attention span. However, once the injury count started mounting and kids began "pimping out" their spinners in the schoolyard with all sorts of risky additions, the novelty began to wear off.
Enter a safer, more satisfying substitute: The Pop It Fidget Toy.
Homing Instinct's Push & Pop Bubble Pop Fidget Toys are available as either a Square or a Circle. This rainbow sensory silicone device (imitating the fascination and fun that comes from popping bubble wrap) is the latest craze for home, the office or on the go (no, it's not just cool for kids). Just press the bubbles down and they make a slight popping sound; then flip it over and start again. It's reusable and washable and made of high-grade non-toxic materials. So, if you feel some stress coming on – pop, pop, pop it away!
Stretch out that stress
Let's address those physical stresses and pains. A Feel Well Desk Stretch which is perfect for bad posture if you've been sitting and stressing at a desk for too long and now your neck and back are giving you grief. 
If you prefer a more professional setting, a super absorbent and lightweight microfibre Sports Towel is a great addition to your gym bag, coming in a range of colours and a handy compact size.
Speaking of compact, a Luckies Yoga Deck is perfect for pulling poses. 52 cards in a pack to represent 52 weeks in a year, it recommended a different pose every week for all you yoga devotees. A Yoga Flow Posterby IS Gift is another way to calm down and chart your physical and mental progress to get stress test ready.
Like to get your frustrations out via small but vigorous bouts of non-human or animal harming violence? (that's it, punch those troubles out of town). Well, a Mini Knockout Swearing Punching Ball is your naughty new best friend. Affixing easily to any flat surface, when smacked, it lets out swear words and phrases. F**k yeah! You feel better already, right?
And for extra fun, get yourself a Punching Nun puppet (sorry for the swearing, sister) or Rosie the Riveterthanks to our friends at Archie McPhee.
The sweet smell of de-stress…
Whether you've got plenty of time to unwind at the end of a hectic day, lower the lights, burn the midnight (candle) oil and relax, or you need to squeeze some breathing exercises in, a good smell can put you in a good mood.
A new brand to Homing Instincts is Mrs Darcy, with their beautiful collection of candles and diffusers. Glow et Lueur is a minimalist range of coconut blend wax candles with cotton wicks, encased in holographic vessels. They also sell sets of Petite Crystal Candles too.
DOIY's Om Meditation Hand Oil Burner is another nice novelty. Crafted in the shape of a yoga hand mudra, you just place a small tealight candle or essential oil inside the "wrist", and let the aromas fill through your home, home office or workplace. Namaste, indeed!
Commonfolk Collective's hand-poured amber jar candles are custom made and quirky, with Dictionary Meaning and Happy Days ranges perfect for de-stressing, especially the Bra Off and Let The Good Times Rollvarieties (and they can burn for up to 40 hours!)
Myrtle & Moss have a handful of soy wax candles and essential oil diffusers too, as does Ecoya and Paddywax (featuring very apt 'Peace' and 'It's OK' candles).
Pamper Yourself (you deserve it)
You know how everyone says treat yo self? Well, just do it, goddammit! Self-care and pampering isn't a trend, it's a lifestyle, and there's no better way to lower your stress levels than to indulge in a little me time.
There's Annabel Trends to the recovery rescue first with cute as a button Koala and Bunny hotties. An "ahhhhh" inducing Feel Well Massage Glove is sure to get you upper relaxed, complete with seven rotating balls on one side and a stimulating texture for dry brushing the skin on the other. IS Gift's Rolling Massager and Soothing Pads are an apt antidote for tired eyes, as they improve blood circulation to reduce eye puffiness, dark circles and fine lines caused by frequently frustrated facial expressions.
The Aromatherapy Company has a range of luxurious Garden, Kitchen and Therapy hand creams as well a targeted tool for your Pulse Points. Applying it every 3-4 hours to your wrists, temples, neck, ankles & behind the ears is a great way to unwind, with a fragrance range including Stress. The Stress set contains a sweet, serene, blend of Peppermint & Lavender to help you slow down, calm the mind and balance the body.
Addition Studio specialise in soothing bath and body treatments, from an Australiana body scrub and bath soak to a hot Bath Teabag (because who doesn't want to turn their bath into giant brew?!).
Daily Mantras To Ignite Your Purpose will put you in the right frame of mind, whilst a set of Digital Detox cards will suggest 100 things to do to de-stress and beat tech addiction.
And if all else fails, in the wise words of Seinfeld's stressed out and unexpected hero, Frank Costanza: