The Dad Directory: Finding the Perfect Present for your Pop
"What do you call the dad who's got everything?" A lucky so-and-so, sure, but mainly you call him hard to buy for. And if you think you're the only one racking your brain thinking up gift ideas for the father figure in your life, you're not. Apparently, it's a thing.
According to market trends, more people shop for Mother's Day than they do for Father's Day, and that's not to say they love their mums more. It's a communication thing. Women are more likely to discuss what they want with their kids than men, who tend to offer up really helpful hints like "oh I don't need anything" or "don't spend your money on me". Well firstly Dad, we've not, it's technically your money. And second, gee thanks for the great inspo!
But rocking up on Father's Day with just a handshake or a hug (naww) simply won't cut it, and nor will a run-of-the-mill present you picked from a mailbox catalogue. Dads are great (if yours isn't then we're really sorry to hear that but why are you reading this??) and they deserve a present or experience they've never had before.
Here at Homing Instincts, we stock a bunch of quirky and quality brands that have something for every manner of Man: the new dad, the 'kids have flown the coop' dad, the stepdad, the father-in-law, the grandpa, the Sugar Daddy (wink wink). So, whether you're spending Father's Day together or long-distance via Zoom (it's Sunday 5th September - and don't you forget it!), you'll be sure to get the thumbs up or finger guns from dad with one of these great gift ideas. So, Who's Your Daddy?
The Cool Dad
First things first. There's no such thing as a "Cool Dad". It's clearly just a phrase dads invented, so I'll keep this short. Father's Day is their day after all, so why not indulge them just this once with something that is actually kind of cool, like a pair of trendy IZIPIZI D Collection Sunglasses or a Troika Construction Pen complete with ruler, Phillips screwdriver and spirit level!
Or for the smitten new dad in your family, treat him to a cute Papa Bear Mug by Annabel Trends.
The Funny F**k (aka Dad Joker)
So, he thinks he's funny. He's not, but no need to burst his bubble (at least not until after Father's Day). If your bloke likes a joke, then look no further. From a 'Feed You F**kers' oven mitt, to The Little Book of Foreign Swear Words, if your dad enjoys an expletive, we've got him covered.
If he's a bit of a prankster too, you can't go wrong with a good old-fashioned Fart or Fake News Button and regret it later when he won't bloody stop letting off (and now your poor mum won't know what's real and what's not!). And whilst we're talking Fake News, if he wants to turn his toilet seat (aka Throne) into the presidential suite, he can take a President Dump (literally) with the former President's face plastered on a novelty toilet paper roll (and it'll save him having to hoard the stuff from Woolies!).
Other popular humorous products include Arse/Face soap or a Jesus shaped soap (to wash away The Sins of The Father, of course), and Stress Balls in the shape of well, balls.
Socks and Jocks – with a twist!
Speaking of balls, you may think, really, still with the socks and jocks? But I dare you to take a peek at your Old Man's underwear drawer (ok so that sounds weird…) and tell me what you see (please don't). They are threadbare, aren't they? He's basically wearing an elastic band, isn't he? What is it with dad's and wearing underwear until it disintegrates?
Well, the fine folk at Stonemen make good quality jocks, but they make it art too, with a series of stylish cotton boxer briefs featuring illustrated motifs of fish, mountain ranges and seascapes.
And any father with a foot fetish won't be able to go past Blue Q and their range of witty and outspoken statement socks. From 'Here Comes Cool Dad' (again, he's not but anyway…), 'Cool-Ass Grandpa' and 'Grumpy Old Man', to 'Mr. Fix It', 'Selective Hearing' and 'Worst Gift Ever', there is bound to be a funny phrase to suit your dad.
Outdoorsy / Sports Mad
Whether it be on the couch or on the field, following AFL or NRL or BBL (LOL) if your dad loves his sport then there are always plenty of presents to pick from. Sporting Nation have a range of goodies, including Footballers and Cricketers Gift Boxes, or you can shop various golf themed gadgets it that's what your par (pun intended) is into.
If he fancies himself as a bit of an intrepid traveller and is counting down the days until international borders are open again, Lonely Planet's Epic series is always a good pick for various drive, hike and bike guidebooks to satisfy your adventurous man.
Inspector Gadget
Congratulations! You've got yourself a rare, Tech Head dad who not only knows how to turn the computer on ("is it this button or what?") but how to use it too ("where's The Google?").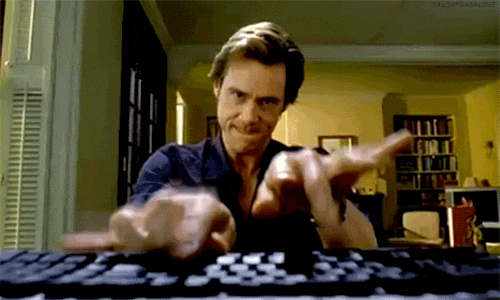 Make your dad feel like James Bond with an array of sleek and functional contraptions, including the original Orbitkey, a Bellroy Tech Kit, Wireless Headphones (so he can listen to Creedence Clearwater Revival and Bruce Springsteen in peace) and Blue Light Filter Glasses for when he's had just a little bit too much screen time.
Booze and Barbeques
So, you've got yourself a traditional man's man. A Homo Simpsien, so to speak. Well, there's nothing wrong with that, because they're probably one of the easier ones to buy for. From Beer Lover to Grill Master, we've got lots in stock to suit your foodie father.
And if your dad has a taste for the finer things in life too, make him the envy of his Men's Shed with a Gentlemen's Hardware set of Rocking Whiskey Glasses, cheers!
A Manicured Man
Or if your dad is a bit of a SNAG (Sensitive New Age Guy), help keep him trim, taut and terrific with a range of skincare products for men by Handsome, including anti-ageing facial moisturizer and soothing shaving gel with Aloe, Witch Hazel and Bitter Orange.
So, to all the dads out there - stop being so stubborn. If you want something, tell us, and we may or may not get it for you (because it's the thought that counts, right?!). We love you, and may your Father's Day be better than your jokes, OK Boomer?
And don't forget to browse the full Homing Instincts Gifts for Him range.