How To Pick The Perfect Mother's Day Gift
Mother's Day is around the corner and if you haven't started thinking about what to buy your Mum, you better get going. After all, we wouldn't want her to accuse you of procrastination—again. You're annoying enough!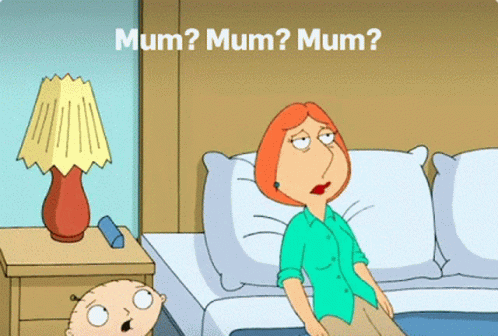 This year, surprise your mum with something she wouldn't expect. Last year, 34 per cent of Australians said they planned to buy flowers as a Mother's Day gift, followed by alcohol.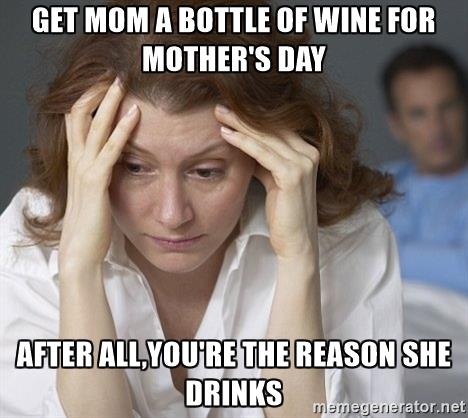 And while these are all good choices, they're a little on the boring side.
This year, find something unique that Mum genuinely wants and reclaim your rank as her favourite.
We've put together a gift guide packed full of hilarious, unique, and thoughtful gift ideas that are sure to impress! 
So, read on to find the perfect Mother's Day present, and feel confident that you've nailed it...
Choosing Mother's Day Gifts for the Funny Mum
Mums are allowed to have a sense of humour, it's all about 'dad joke' Dad! She can be pretty witty too.
Share a laugh with or at your mother this year when you surprise her with a gag gift. If She's sick of everyone arguing over what to eat, get her the Takeaway Dice. The fate of your next meal will be in the palm of Mum's hands. Just give it a toss and let the dice decide what your family will order.
Make your mum's life a little easier when company comes over by purchasing the Who Let the Logs Out lavatory mist. This gift is as practical as it is hilarious. Replace the foul odour left behind by your sister's boyfriend with the sweet scent of citrus, mint, and green moss.
If your mother isn't one to dress up, she will be delighted by the 'These Are My Dressy Socks' from Blue Q. These adorable, colourful socks made from cotton and spandex are sure to make your mum feel fancy—even when she's staying in. They are also super comfortable.
The Best Mother's Day Gift for a Sporty Mum
If it feels like your mum has more energy than you do, you might be shopping for a sporty mum. Lean into her interests, even if you don't share them, as there are several great gift ideas for the athletic mum.
Whether Mum is swimming at the local pool, hitting the gym, or attending her favourite yoga class, the Annabel Trends Sports Towel is a perfect accessory. It is easy to take on the go—just roll it up and fasten it shut with its attached elastic strap. It's easy for Mum to throw in one of the many bags too.
If she spends a lot of time court or track side watching her kids disappoint her in front of all the other mums, get her with a fancy–looking cooler bag from Kollab. She can keep her water (or alcohol) chilled while she watches on.
And every hard-working athlete needs a water bottle they can rely on. Surprise Mum with a Reusable Bottle with Straw by Frank Green. 
Mother's Day Gift Ideas for Pet Mums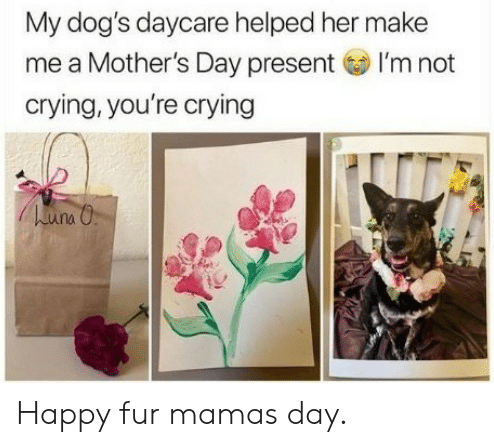 Let's face it, no one can compete with a four-legged friend for Mum's attention. If you're shopping for a mum who has a fur baby, there are plenty of cute and creative options.
Surprise a cat mum with a People I Love: Cats tea towel. Now every time kitty gets her paws on the table and ruins the party, mum can wash and dry her dishes with the relevant accessory and remind herself how much she loves that damn cat...
If Mum is more of a dog lover, surprise her with a pair of adorable paw–shaped stud earrings from Midsummer Star. They're made from sterling silver.
Buy a Mother's Day Gift for the Tech Savvy Mum
Encourage your Mum to lean into her love of technology by purchasing her a Mother's Day gift that only a techy would appreciate.
Working mums who are always on the go will appreciate the Nest from OrbitKey. The nest allows Mum to store all her tech in one customisable and portable desk organiser. It also comes with a built-in wireless charger.
If Mum likes to read on her tablet before bed, consider purchasing the Bedside Pocket organiser from IsGift. Now, Mum can store her screen, wireless headphones and a favourite photo of you all in one place.
If she is fascinated by social media, surprise her with a special Mother's Day gift she can sip from while she scrolls. The Hashtag Mum Lyfe Mug is cute and clever. It will have her feeling #grateful and #loved every time she uses it.
Gifts for the Plant Mum
Plant mums are the real deal. It isn't easy caring for all those succulents and tomato baskets, you know.
Make your Mum feel like royalty with these adorable Royal Plant Markers. She'll be Queen of the Suburban Backyard in no time!
Or protect her green thumb (and other digits) with this Garden Hand Cream from The Aromatherapy Co.
Find a Mother's Day Gift for the Artsy Mum
If your mum is always doing DIY circles around you, it's time to celebrate her creativity.
Blue Q's got a pair of socks that say, 'You Crafty Bitch' and they literally have a woman in front of a sewing machine on them. In other words, they are perfect.
If she loves the classics like artists like Frida Kahlo, Vincent van Gogh, Andy Warhol, Pablo Picasso and more, get her 1,000 piece, painted puzzle of their fab faces from La La Land (unless she's got a monobrow, then it just looks like you're taking the piss!)
Shopping for a Unique Mother's Day Gift
Mums take care of everyone else all year, so it's only natural to want to spoil them on Mother's Day. But finding a Mother's Day gift that is thoughtful and unique takes time.
This guide offers great gift ideas for every mum. So you feel confident that you're buying something your mother genuinely wants.
For more incredible gift ideas like these, visit our website and find the perfect gift!