Hip Hip Hooray: 21st Birthday Gift Ideas
Your 21st birthday is arguably one of your most important birthdays.
Sure, your 18th sees you reach the legal age to do fun things like buy alcohol and cigarettes, play the pokies and get married without parental permission, but turning 21 is kind of your last chance to be a bit young and dumb (if you chose) without judgement. 
Or, on the other-hand, your 21st birthday might be an opportunity to come together (in a classy fashion) with all your friends and family before you start a new adventure, like a move overseas or a change in careers.
Either way, it's cause for a celebration and a time to reflect with gratitude upon the fact that you're still under 25 and therefore still desirable to Leonardo DiCaprio.
So, with all that in mind, what is the best 21st birthday present you can give to an Aussie on the cusp of "real" adulthood?
Here are some of our best suggestions...
Birthday Cake 
Something tangible and traditional that you can provide someone for their birthday is the actual birthday cake. 
You can have it made from their favourite ingredients, like chocolate mud, ice-cream, cheesecake or a jam and cream sponge, or customise it with a special message, funny phrase or ridiculous decorations. 
Adult Humour Birthday Card 
Now that you and your friends are a little older, you are reaching a point in your lives where your sense of humour may be more on the naughty side. Not that you have not done this already, but now you get to write it down!
Lean into this and get someone a birthday card that has funny or mean humour attached to it. If their last birthday cards have been more sedate, blindside them and get a good laugh among your group. 
Best of all, these cards can be great for adding humour to some inside jokes if you have already previously established those. 
Luckily for you, these cards vary to fit many different personalities of friend groups. So look around and see if you find one that fits the person you are trying to find a gift for.
Travel Gear 
Another thing that you can consider giving as a gift to someone who is turning 21 is travel gear, as this is the first birthday legally allowing someone to rent a car in Australia.
For those ambitious to travel, it could mean opening up a much more extensive range of the country to adventures. For example, if you are from Melbourne and want to explore Perth or the NT, now you have the option of flying there and renting a car in your name.
You can get tools for the outdoors if you wish to go on a more nature-oriented trip and go camping. Some tools you can gift someone for a trip include a camping cutlery tool, a manicure set to take on the road, a bicycle repair kit, and more.
This can depend on what type of outdoor adventurer this person is. However, regardless of their preferences, giving a gift related to that can put them one step closer to getting started.
Purses and Bags 
One gift pretty much any woman will appreciate is a new purse. This can be used for many occasions, including going out for a celebration, running everyday errands, or as a bag for travel adventures.
Purses are flexible, providing the lady in your life with something they need and will use. Plus, giving someone a gift they will get good use out of is the epitome of eco-friendly.
Another thing that you can gift someone is a camera shoulder bag. While an actual camera may be a bit on the pricey side, you can at least provide the bag your recipient can put their camera in.
This can be great on-the-go storage for somebody to put their camera, and it can help encourage a photographer to take pictures while on the road. 
Alcohol 
Finally, giving a gift related to alcohol can be perfect for a young adult.
Did you know that Australians aged 18 to 24 drink more alcohol than any other age group in the country? Whether this is a good thing or not, your young friend is likely an enthusiastic alcohol consumer who will appreciate a gift in this category - especially on their 21st birthday when they'd be planning on drinking anyway!
However, it does not have to be a boring bottle of wine or whisky. You can give them drinking paraphernalia, such as classy glasses or a handy 4-in-1 bar tool featuring a bottle opener, corkscrew, knife blade and torch.
Whether your friend prefers beer, wine, or spirits, alcohol offers something for everybody.
Looking for More 21st Birthday Gift Ideas?
These are just some of the 21st birthday gift ideas you can give someone on this milestone birthday. 
To find the perfect present, think hard about what type of person your recipient is. For example, they may like alcohol, have a stellar sense of humour, or love travelling. Regardless of their preferences, if you find a gift that matches their personality, they will likely appreciate it.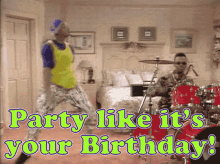 Are you looking for gifts for other occasions? Click here to check out the items we have on sale.