The Ultimate Office Kris Kringle Gifts Guide
It's the most wonderful time of the year. And that only means one thing: they'll be coming around asking you to take part in the dreaded office Kris Kringle gift exchange any day now. 
There are few things as agonising as having to buy another meaningful gift for Todd in sales, especially when he keeps regifting it to other coworkers. And you really don't need any more homemade Kris Kringle gifts from Karen in HR, especially since you told her three times that you're allergic to nuts!
But there's no avoiding the tradition. So, instead of hiding behind the water cooler when they are drawing names, let's try to make buying Kris Kringle gifts less stressful. 
Because buying pressies for your family & friends is a little easier to do, this Kris Kringle gift guide will help you buy an affordable gift for your office mates. So you will look like you put time and energy into this annual exchange without ripping your hair out...
Kris Kringle Gifts for the Office Prankster
Everyone loves the office prankster until you pull their name for Kris Kringle. Talk about pressure!
Before you panic, there are a lot of creative Kris Kringle gifts that are perfect for your office comedian.
If your coworker is the type to make inappropriate jokes, surprise them with Crap Jokes toilet paper, toilet paper printed with jokes.
Or if they like to cook, purchase some cheeky oven mitts from Blue Q. These gloves have witty sayings like, "my favourite salad is wine" or "most likely to microwave." 
Choosing Kris Kringle Gifts for the Serious Coworker
If you pull the name of a serious coworker, that is a challenge too! Don't worry. There are a lot of thoughtful Kris Kringle gift ideas for the coworker who doesn't like to have fun.
If your coworker enjoys staying late or coming in on evenings and weekends, improve the lighting at their desk with a flexible touchlight from IS Gift. Or if you want to get wild, liven up your water intake with the watermate infuse water bottle from Annabel Trends.
Best Kris Kringle Gifts for the Procrastinator
If you are choosing Kris Kringle Gifts for a coworker who likes to procrastinate, there's no shortage of options.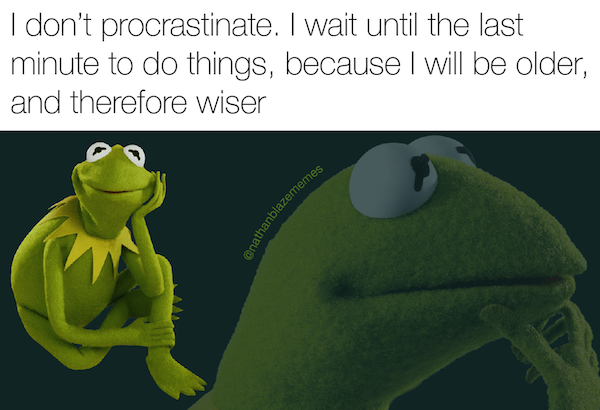 The Basket Case Game is a basketball net that is worn on the head. The game comes with 20 balls so, everyone gets to take a shot. Make sure no one gets anything accomplished for the afternoon.
Or your coworker can set up target practice with the MDI Desktop Duck Shooting set (think rabbit season, duck season, rabbit season, duck season). Sure, there are probably 73 unread emails waiting for their response, but the rubber band-loaded pencil gun in this set isn't going to shoot itself!
Kris Kringle Ideas for the Boss
Drawing your boss's name is one of the worst things to happen during the annual Kris Kringle exchange. The last thing you want to do is risk losing your annual raise because the boss thinks you're a cheapskate.
If your bad luck means you're left shopping for your boss this year, take a big breath. Our Kris Kringle gifts guide will help you find the perfect gift for the boss who has everything.
If you're willing to up the budget a bit for the boss, purchase a golf essentials kit. Your boss is always on the green anyway.
It comes with wooden tees, a golf-shaped pen, a brush, and a magnetic ball marker. It also has a multi-tool key chain with a foldable knife, a spike wrench, and a divot repair tool.
Gifts for the Tidy Coworker
Everyone has a Monica Geller at the office. We have great Kris Kringle ideas for the office neat freak as well!
Make your tidy coworker's year by purchasing a mini blower from MDI or an adorably tiny USB-powered vacuum from IS Gift. You'll help them keep their cubicle spick and span. You'll be their new favourite coworker. 
Or help your coworker keep the office germs at bay with the 24-hour hand sanitizer from Hunter Lab. It uses natural ingredients and is alcohol-free.
Creative Gift Ideas for the Coworker Who Likes to Party
If your coworker likes to party, buying the perfect Kris Kringle gift should be easy! 
Order them the happy hour attire kit from MDI. The kit comes with a tie that has a beer holder, perfect for keeping beer cold, and bottle opener glasses. They'll never worry about being unprepared for happy hour at work again. 
If your coworker is more of a wine drinker, the rosé bath bombs from Outliving are the perfect way to unwind at home after a rough day at the office. 
Kris Kringle Gifts for the Pop Culture Fan
If you draw the name of the coworker who is always watching Youtube when they should be working, chances are you are buying for a pop culture fan. If you are completely out of the loop and aren't sure what to buy, we have you covered.
Some of the best Kris Kringle gifts are pop culture related. Some of the smaller ideas include Harper Entertainment's Keanu Reeves' Guide to Kindness, and the Schitt's Creek Memory Master Card Game from William Valentine.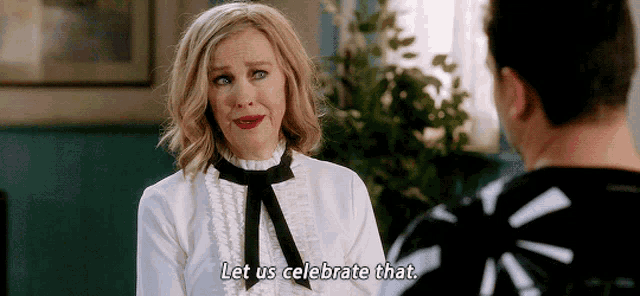 Find the Perfect Kris Kringle Gift Ideas
Taking part in the annual gift exchange doesn't need to be a source of dread. With the right gift guide, you will find the perfect Kris Kringle gifts for any name you draw.
Take the anxiety out of your shopping this year. Our online shop will help you find creative new arrivals and Kris Kringle gifts.