Travel Essentials You Can't Leave the Country Without
Australians love to travel! That's quite obvious when you look at travel statistics from the past few years (ignoring lockdown times).
Pre pandemic, one of the most popular destinations for Australians was New Zealand, now it's India, and when Aussies travel to the UK (which they still do in droves), they usually end up staying for as long as 24 days!
So, if you are getting ready to book and jet off soon and wondering what some travel essentials you need, then we've got you covered. Keep reading to find out what to bring while travelling...
Wallets and Watch Cases
The most important thing you will be carrying around with you while travelling is your wallet. You could lose everything else (hopefully you left your passport in your hotel safe), but if you still have your wallet, you would be fine.
That's why it's a good idea to keep all your essentials, like credit cards, bank cards, loose change, and banknotes, in a sleek, premium Italian leather travel wallet or purse from Status Anxiety.
Why not look good while carrying around all the things that are important to you? This way you won't have to feel ashamed every time you pull out your wallet to pay in a chic European cafe. 
Also, consider getting a vegan leather watch case or a jewellery box from Pilbeam and Annabel Trends. This way you can keep all your real and imitation jewellery safe when you are on a long flight or train ride, or in your hotel room.
Passport Holders and Handbags
The second most essential item you will be carrying around with you while travelling is your passport. Who hasn't had those nightmares about losing their passport and running around naked in an airport the night before a flight (only me then, okay)? 
A Bellroy Travel Folio, Ted Baker Document Holder & kids La La Land Smiley Pouch are must-have additions to your luggage, and they come with slots for your passport and credit cards. 
If you are also looking for a carry-on that's comfortable and looks fashionable, a Punch walker bag and camera bag is perfect. Don't leave home without any of these travel essentials!
Cups and Cutlery
There's just so much you can do with an Annabel Trends coffee cup and a Frank Green drink bottle. You could use it to prepare for a long night on the road if you are road tripping through Europe. Or you could use them to carry hot drinks on all those long walks through the winter wonderland of Europe. 
Also, you need to have a water bottle on hand whenever you travel, because you don't want to use up hundreds of plastic bottles as a tourist. And if you are truly going green, then carry a IS Gift's handy Wheat Straw Travel Cutlery Set with a knife, fork, and spoon. This way you never have to use single-use plastic utensils or straws on your journey.
Toothbrushes and Toiletry Bags
The first thing a traveller always packs with them is a toothbrush. Bad teeth and bad breath will not endear you to the locals!
So, get a trusty toothbrush from Blue Q's range of soft bristle and BPA-free brushes (and laugh at their funny slogans while you clean your pearly whites).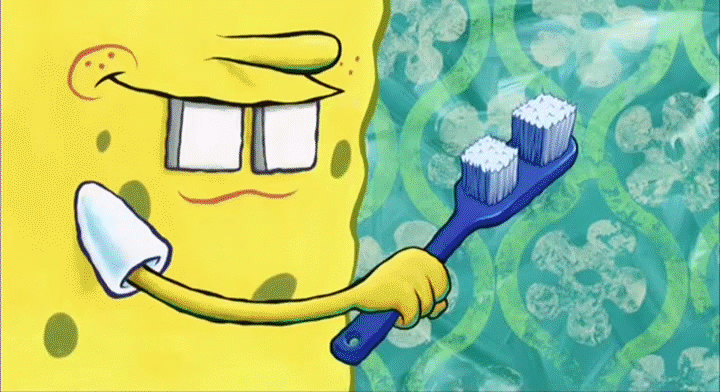 Also, if you are carrying a bunch of toiletries with you rather than relying upon the hotel's supply, then a Status Anxiety, Sporting Nation (cricket or footy design), or Designworks Collective toiletry bag or medication box is a must. 
Guide Books and Beyond
Every Australian knows the value of carrying a Lonely Planet or Brumby Sunstate guidebook. How else are you going to find all those faraway and hidden spots to eat, hike, drink, bike, and drive? 
There are also some other items you need to add to your travel checklist, like:
Cologne, perfume & hand cream
Cooler bags & picnic totes
Shower caps
Headphones
Baggage scales
Sleep masks
Backpacks & bumbags
The more experience you gather as a traveller, the longer this travel checklist will become as you become savvy about all the things you cannot do without when you travel. 
Australiana Gifts
Are you going to be staying with friends or relatives? If so, you will need to bring some Australiana with you when you visit their homes. Forget about souvenir shop key rings and clinging koalas! There's better stuff you can carry on your travels with you. 
Consider buying these gifts for your travels:
The possibilities are endless. And with these gifts in tow, you are going to impress all the people you end up meeting or staying with. They are always going to have something Australiana in their home to remember you by and you will always have all those beautiful travel memories to store in your heart.
Pack All the Travel Essentials for Your Next Trip
Now that you know what the latest and greatest travel essentials are, you are ready to go on that epic trip. So come and shop the full travel range today!