Christmas Present Ideas For the Last-Minute Shopper
With cookies, lights, trees, and impromptu family reunions, who doesn't love Christmas? Seriously, it's almost enough to make you forget about the central purpose of the holiday - Christmas presents. These little (or quite large) bundles of joy litter every commercial, holiday movie, and child's vocabulary but somehow you still manage to forget in all the season's traditions. 
So what do you do when you find yourself giftless mere days before Christmas? You scour the internet for the perfect last-minute Christmas present ideas; the kind that doesn't look like it arrived the night before. They exist and they'll save you time and time again. 
Looking to find all the best late Christmas present ideas? You've come to the right place. The best last-minute shopping list for the holiday season is right below...
Christmas Present Ideas for Kiddos  
Arguably the most critical of your lack of initiative this year will be the kids in your life. It doesn't matter who the child is to you — nieces, nephews, cousins, sons, daughters, they care and they're brutal. This is why last-minute children's gifts should be handled with care.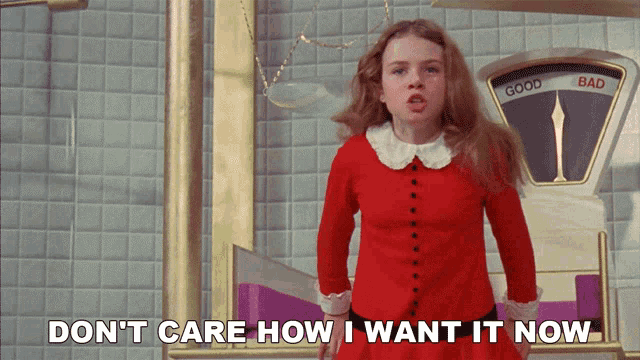 Picture Books 
If you are unsure of how to choose Christmas presents for children, try to remember kids of all ages love books. Stories are the gift that keeps on giving, allowing children to revisit worlds anytime they want. If the child you shopping for is known for their love affair with books, find a few or five to gift them this year. 
If their favourite story includes a special character, try finding the stuffed version to make it all come to life. Every kid needs a comfort character; why not give them a version they can hold? 
Clothes 
Not every kid is at the reading age quite yet. If this is the case for your's, try finding a cute outfit to gift them. Try finding a onesie, short sleeve or long sleeve pyjama set with their favourite animal, cartoon, colour, etc). on it. This is a fairly foolproof present. Just make sure you ask their parents for their size. Kids are cute in any outfit as long as it fits. 
Board Games 
Nothing brings your children more joy than beating you at a board game. That's why this kids vs adults card game is such a good Christmas present idea for them. You aren't just gifting them an item; you're giving them endless evenings of family fun. 
If you don't want to sign up for so many game nights, you can also give them some other game options that don't require your attendance. For example, this basket case gamewill be a friend and sibling favourite. 
Christmas Present Ideas for Women
Shopping for women may seem like an impossible task; especially if you aren't one. But don't worry, most women are a sucker for two things: body care and anything animal shaped. Seriously dog, bunny, cat, badger, the list has no end.
Doing your last-minute shopping with this in mind will check most ladies in your life off the list. But if your girl isn't like the rest, you still have a few options before you spend your Christmas in the doghouse.
Candles 
If you buy a lady a candle, chances are she'll find a way to use it. Even if she doesn't light it up right away it will be the best multipurpose flashlight, bathroom decoration, or bookend she's had in years. Honestly, if you think about it, everyone should have a candle laying around.
Whatever they use it for, the ladies on your shopping list will be nothing less than grateful about their new scented friend. You'll get extra points if it's holiday-themed or comes with a matching hand soap. 
Journals
Journaling is full of many mental, emotional, and organizational benefits. Enough to make them great Xmas gifts for your stressed or unorganized friends. They could be blank journals or full of premade writing prompts. 
Whatever they are, your lady friends will love the opportunity to write their days or emotions out across the page of a new journal or diary, or read life affirming daily mantras. It will be like therapy without the bill.
A lot of women are really just a journal and bath soak away from pure enlightenment...
At-Home Spa Supplies
Speaking of baths, you can't go wrong gifting the woman in your life a few at-home spa supplies. These won't just give her the ability to treat herself, but they will also help her relax and improve her mental health. 
Throw together a quick spa basket that includes things like: 
With these Christmas present ideas, you can put together a luxurious gift that any woman will appreciate.
Christmas Ornaments
It's never too late to give someone a new ornament for their Christmas tree. An ornament might seem like a simple gift, but it's anything but. It captures the memories of the Christmas you gifted it, and next year when she hangs it on the tree, she will remember the happiness and smiles of last year. 
Don't forget to add a beautiful or funny Christmas card with your gift. Again, this card can bring lots of laughs at the moment and be a part of the Christmas card collection next year. 
Christmas Present Ideas for Men
Often men get forgotten during the search for unique Christmas gifts. But the guys in your life will get something much better than coal in their stocking this year (well, if he deserves it!. Even last-minute gifts can be unexpectedly good.
Wallet
Wallets are the closest most men get to a purse, and just like purses, they get dirty, gross, and cluttered.
Encourage your husband, father, etc. to clean out their rugged old wallet by gifting them a new one. If you don't know what kind to get them, just look at the one they have now and shoot for something similar (or ask their significant other).
This would also be the perfect chance to place a gift card or extra cash in one of the pockets of their gift (again, only if he deserves it!)
Body Wash
Want your significant other to smell better than their generic body wash? Take advantage of the upcoming holiday season and gift them a body care set that didn't come out of the clearance aisle. Your man will thank you later.
If you want to enlighten their self-care, try creating a gift box full of shave kits, shampoos, conditioners, etc. You could also include a fun pair of boxers (for comedic purposes of course). This is the best way to get them to smell better without telling them they could smell better.  
Oshi Bottle Opener
If the man in your life likes to drink, you should make sure they have a bottle opener on hand at all times. However, don't give them a boring bottle open that blends into the rest of your kitchenware. Instead, give them this Oshi footy bottle opener for some character.
Your man will be able to open his beer and barrack at the same time! 
Surfing Supplies 
Are you buying gifts for a man that likes to surf? Then there is a whole range of supplies you can get that can help him improve his surfing game! 
Start with this book that shows off some of the best places to surf. Then, once he's picked a few of his favourite locations, you can send him off with a pair of surfer boxers and an inflatable surfboard (just for fun!). 
Where to find a Good Christmas Gift
All these Christmas present ideas may be great, but where can you get them in such a rush? Lucky for you, we have everything above and so much more. Starting on 1st December, our Hawthorn and Malvern stores will be open from 8am – 9pm Monday to Friday, and right up until 6pm on Christmas Eve, so we really are your one-stop shop for any last-minute (or perfectly timed) Christmas shopping.
But if you're still shopping online, make sure to place your orders as soon as possible. With holiday postage delays and the intense amount of orders each store receives, purchasing quickly is the only way you'll get what you need in time. So - get shopping!