A Singleton's Guide to Surviving Valentine's Day
In the words of John Paul Young, "love is in the air". Yuck. And it's true, it's everywhere. In the cities, in the suburbs, in the shops, and on the streets. Their hands are always intertwined, their lips laboriously locked. They're called "the lovers" and they're inseparable.
But what about those of us on our own, the singletons trying to navigate Valentine's Day in a world obsessed with telling us who they're obsessed with? Well, it's time to embrace our single status and get comfortable with some alone time.
Confucius once said: All the single ladies, all the single ladies, all the single ladies, now put your hands up! Or was that Beyoncé? Either way, he/she's right. If you've recently broken up or been stood up, look on the bright side – no one to rely on anymore, no one to negotiate with, no one to nag and no one to be let down by.
Every year, February 14 is going to be Valentine's Day, whether we like it or not, so why not make the most of it. Whether you stick to the day or hold out one more day for Singles Awareness Day on February 15, take this time to celebrate yourself, your friends, your family and your freedom.
So, vale Valentine's Day and swipe right (sorry, down) for some self-love lessons and pert and pampering gift ideas…
1. Stay Off Socials and Dating Apps
This should be a no-brainer. You know social media is going to be flooded with photos of celebrities, friends, exes, crush's and randoms on romantic getaways and couple's indulging in PDA's. Keep away from that crap! And don't be lured into dating apps because you don't want to spend the day alone. You'll end up with a desperado. Trust me. Us. They, that's what they say, I wouldn't know anything about dating apps…
2. Movie Marathons + Eating Your Feelings = Happy Hibernating!
They say "fries before guys", and add films to the mix and you've the perfect recipe for romance. For one. Why not literally Netflix and chill with a pillow, a bag of popcorn or obligatory tub of ice-cream and settle in for a satisfying night on the couch/in bed.
Films that will make you glad you're a singleton include How To Be Single, Bridesmaids, Forgetting Sarah Marshall, Gone Girl and of course, Fatal Attraction - bunny boiler alert! For a dose of single girl power, look no further than Wonder Woman, Promising Young Woman, Sex & The City, Charlie's Angels, Muriel's Wedding (ABBA over BAE any day!), Legally Blonde, Wild, Thelma & Louise (minus the ending), Someone Great and Disney's Brave or Moana.
Women who are over men can fantasise about a different type of relationship with the likes of Edward Scissorhands (he's tall, dark and handsome AND can do your hair!), Warm Bodies (he'll steal your heart and possibly eat your brains), The Phantom of the Opera (perfect for these mask wearing times) and The Shape of Water (because who needs a man when you can fondle a fish?).
Men taking a break from babes should watch The Hangover (because you can have one of those as many times as you like when you live alone), Lars and the Real Girl (life in plastic, it's fantastic!), The 40-Year-Old Virgin (nuff said) and Her (because who needs a lady friend when you've got a phone?).
3. Spoil Yourself Rotten
It's time to take care of #1. Treat yourself to breakfast in bed (sure, you'll have to cook it, but you'll still enjoy it), read a book, light a candle and relax.
If you're a singleton with nothing to do and nowhere to go, there's nothing more pampering than running a hot bath. From luxurious bath bombs to shower caps, to body scrubs and soaks, you can wallow in the water and your feeling for as long as you like. Don't forget to bring a bath caddy for chocolate and wine! Doing your nails is super indulgent too, so be sure to invest in a nice new manicure set.
And guys – get grooming with Handsome's product range of moisturisers, body lotions and after-shave.
4. Plan a Galentine's Day / Get-together for Dateless Dudes
The best Valentine's Day gift you could get yourself if you're partnerless on the day, is to get-together with your single friends.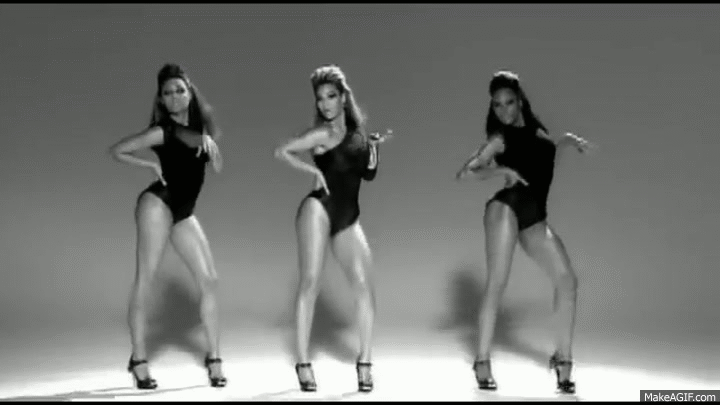 Play a game of JOMO (Joy of Missing Out) and practice your best "I'd love to but…" excuses for the next time you're asked out by an unsavoury one. Better still, bust out the Dates Dice to lock in where you'll be going next time you're asked out by a tasty one.
Grab a mate and go out to your favourite café, pub or restaurant. You'll either a) just enjoy each other's company and have a great time or b) meet another genuinely single singleton, because if they were in a relationship, they wouldn't be out alone on Valentine's Day now, would they?
And if you're still bored, have a little fun with the nauseatingly in love lovers around you. Walk up to random couples and yell "who the hell is she/he?!" That'll be sure to make their evening! ;)
5. Retail Therapy
Shopping soothes the soul, so why not get yourself a few Valentine's Day gifts to help further celebrate your single status in style. Folks flying solo shouldn't go without nice things, so be your own best date with an I Love You necklace or a Love Ya candle.
How about getting your single friends a little something too? Tease them with a Grow A Boyfriend or Grow A Girlfriend figurine – and if they not easily offended, get them a cheeky 3D Boobs Mug, Butt Cup or Muff Mugto remind them what they're missing.
Did someone say sexy socks for singles? Spencer Flynn are always ready to deck you out in bold bits, with designs including Adicktion, Calm Your Tits and Kama Socktra.
And despite being called Undo Your Pants, Blue Q's oven mitts are about food, NOT getting lucky.
6. And Finally, Buy Yourself Flowers – But Make It Fun!
Just because you're not getting any, doesn't mean you can't see any.
We've got all kinds of fabulous boob and butt vases in bloom. Our juicy Jones & Co collection includes a Nude Boob Planter, Recline Vase, Venus Vase, Buns Planter and Boobies Vessel.
And if you're still looking for your dream man, get yourself some Plant Pot Hunks. They are the ultimate guards for your greenery and garden and love to flex for you all day and night.
So, there you have it – our Valentine's Day survival guide for singles. Best of luck loser, and here's hoping, whoever invented Valentine's Day died alone surrounded by lovers…