Our 4 Favourite Tiger Tree Jewellery Items
Let's not be coy here. Let's admit it. We've all got a thing for bling.
We love things with shine, sheen, sparkle, gloss, glisten, gleam, beam, twinkle, dazzle and shimmer.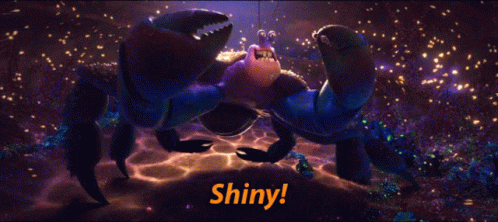 We love things that look high quality, high–class, expensive, valuable, precious and priceless. We associate shiny with success.
This is just one of the many reasons why we're so drawn to jewellery made by Tiger Tree.
Established in 2008, Tiger Tree saw a gap in the Australian market for quality pieces that are a cut above the rest and pounced – rather ironically, like a tiger.
They began producing jewellery and accessories with a bohemian sensibility, borrowing inspiration from nature with a whimsical touch of class and charm.
So, keep scrolling to see some of our favourite Tiger Tree jewellery items that are available both in–store and online here at Homing Instincts…
1. Earrings
It's time to give those lobes of yours a little lovin'.
Yeah, we know you got them pierced back in primary school because cool girl Jessie got hers pierced and was popular and you wanted to be popular too. We know that you cried in the chemist when they shot you (well, used a piercing gun on your ears) and that you got an infection a few days later and the hole stung and smelt funny and you could barely turn the sleepers around without wincing in agony, so ear care antiseptic became your best friend.
We also know it didn't make you any more popular and since then you've barely bothered to change your earrings out for anything new and now the hole's have basically closed over.
Well, we've got something worth re–piercing your ears for.
Earrings are one of the most popular Tiger Tree jewellery collections. 
All pairs are gold or silver plated onto recycled brass, and they have hypoallergenic and nickel free, surgical steel posts and backings for your peace of mind, because no–ones wants red and itchy holes. No, that's not a euphemism. Get your mind out of the gutter!
Tiger Tree's earrings range widely in shape, style and design, with everything from honey bees, mouse heads, bunny rabbits and love hearts, to leaves, cherry blossoms, pansies and spinning tops. They also make gold hoops, hanging pearl eyes, teardrops, amber crystals, heart hoops and technicoloured opal studs.
Just maybe don't wear them when you're swimming, coz we all know how that can turn out…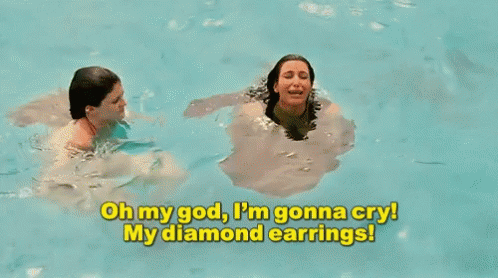 2. Rings
Cause if you liked it then you should have put a ring on it. If you liked it then you shoulda put a ring on it.
That's probably what comes to mind when you think of rings. Those lyrics and the accompanying dance moves, which we know you've learnt by the way, don't deny it!
Rings aren't just worn as a declaration of love and devotion (engagements and weddings etc) but as a form of self–expression. It's a way to show off your personality, passions and creativity. They can also be an indication of obsession, in the case of this famous little weirdo…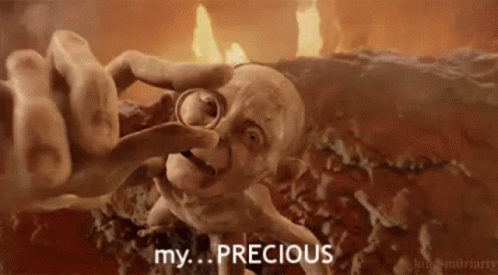 But seriously, ring placements have significance.
One on the ring finger is basically your relationship status and it's where your wedding band goes, on the left hand, in most cultures. A ring on the middle finger means individuality, a ring on the index finger shows leadership and ambition (aka membership rings) and one on the thumb shows a strength of character, willpower and freedom of thought.
With that in mind, nothing will look prettier on your digits than a ring from the Tiger Tree jewellery range.
All are hypoallergenic and nickel–free, and although they come in a standard, single size, they are open at the back so they can be adjusted to suit all finger shapes and sizes, from skeletal to sausage.
Popular colours include gold and rose gold, popular gems include amethyst, emerald, amber and sapphire, and popular shapes include baguette and zigzag. 
3. Necklaces
I'm not gonna lie. My heart flutters during those necklace scenes in period dramas and romance films. You know the ones? Where a man buys a necklace for his beloved, and she holds her hair up as he puts it around her neck, fastens it at the back and says "there. I didn't think you could look more beautiful but you do".
Sigh.
Well, if you're a man reading this (or a woman who's got a man) pay attention, because you could recreate your own Austen–worthy scene with a necklace from Tiger Tree.
There are soo many styles to choose from which is great, because unlike period drama and romance heroines, women have very different interests and tastes these days, so there's something for everyone.
If you like your Tiger Tree jewellery fine and feminine, we've got delicate leaf and chain necklaces, cubic zirconia hearts, dainty filigree and mini multi twinkles designs. If you prefer statement pieces that are bold and chunky, we've got you sorted too, with pendants, fobs and lock and chain necklaces.
4. Bracelets
Let me guess.
When you hear the word 'bracelet' your mind immediately takes you back to school. Recess and lunch times spent sitting under a tree, hand making friendship bracelets, amirite?
They'd be the girls that were old hats at it, weaving macramé style patterns out of rainbow threads – even adding beads if they were feeling adventurous! And then there were the girls that tried (you, most likely). They basically twirled pieces of string around and around each other and hoped they'd hold long enough to wear them.
Yep, those were the days…
Well, if you want to make it up to those besties you let down with your feeble friendship bracelet attempts, now's your chance with an elegant bracelet from Tiger Tree.
We've got double chain bracelets, heart clasp bracelets, bracelets with pearls, bracelets with celestial charms and much more.
For more Tiger Tree jewellery pieces, explore the website or head in to one of our four Melbourne stores for an even bigger range to browse!